Hello There.
I see you've clicked on the "about me" link.
First of all, let me congratulate you on your outstanding taste.  Not only have you picked an absolutely delightful website to browse, but your interest in me as a person is both humbling and flattering.
So what would you like to know? 
My name is Jeff Lofvers.  I'm a software developer by day, app/game developer by night.  In any given week, you can find me pouring my heart and beard into random creative projects, some of which can be seen here.  I enjoy coding, drawing, hiking, and making comics (although not necessarily in that order).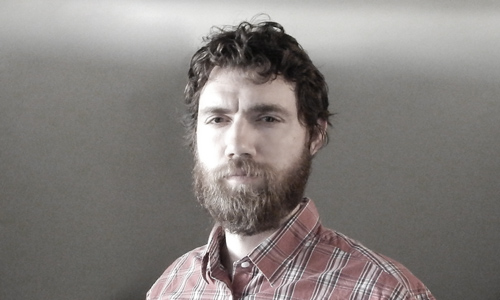 I got into software development many many years ago.  My story is much like everyone else's:  while pursuing a useless degree in political science, I started making webcomics about my life.  In order to publish said comics, I needed to make a website… then a database… then some custom PHP and a Flash game.  Before I knew it, I was mastering C# and publishing apps. 
I spent many years developing websites, creating sites from scratch until Joomla, Drupal, and Wordpress came along.  I then built custom templates and plugins for a variety of clients.  A few years ago, I made the switch to app development, and I haven't looked back since. 
My day job these days involves creating custom interactive 2D and 3D animations and demonstrations for a large home improvement chain.  It's a lot like making video games, but instead of boring subject material like monsters and aliens, I get to focus on the exciting world of roofing, siding, and windows.  The job is a perfect blend of design (20%), development (79.9%), and having fun (0.1%). 
When all this coding starts to get to me, I vent about my day by writing the not-entirely-unpopular webcomic, Don't Hit Save.  It's a semi-autobiographical account of my life as a developer, with new jokes available every Tuesday and Friday.  Just like real life, it stars me, my coworkers, and my action figures.  You should check it out, I update that site A LOT more than this one.
Since I'm now sending you to another site, assigning you homework, I should probably wrap this up.  I guess my whole point is: I like to make stuff.  That's who I am.  It's what I do and how I got here. 
Thanks for stopping by!